Welcome to Appleton Primary School –
where we encourage independence of mind and a questioning spirit.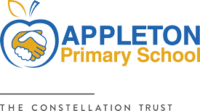 Home Learning Resources
National home learning resources
BBC Bitesize:
Pick your year and start homeschooling.
You'll find daily lessons for homeschooling in Maths and English for every year group, as well as regular lessons in Science, History, Geography and more.
Coronavirus Information
We are following the guidelines from Public Health England and further support and advice can be sought by visiting their website:

A warm welcome…
Welcome to Appleton Primary School where we believe in the value of every child and adult who enters our doors.
We call ourselves the Appleton family and we encourage each person to show value and respect towards one another, work together and strive to be the best they can.
Mrs M Langton – Headteacher
The aims of our school
We endeavour to provide an enjoyable, enriched educational experience, relevant and meaningful for every child.

To create a caring environment in which each child feels happy, secure and motivated to learn.

To identify value and positively foster his/her individual talents.

To offer pupils a curriculum which is coordinated, differentiated and challenging.

To encourage independence of mind and a questioning spirit.

To promote an awareness of moral values, service, friendship and the communal responsibility of all.
Returning to school
We will be welcoming all children back into school from Wednesday 9th September.
In order to prepare both yourselves and the children for this, please see the information below:
Parent questionnaire 2019
Thank you so much for completing the parent questionnaire on consultation evening. I am now happy to share the results with you.
As you can see they were very positive and we had some lovely comments and one or 2 interesting suggestions for moving forward.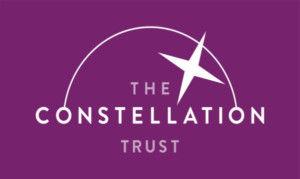 Our Trust includes primary, secondary and an alternative provision school working together to provide the best learning opportunities for the pupils within our network of schools.
Each school serves its own community and has its own unique identity. Together we benefit from working in partnership, share good practice and have a joint central service support team.
WE ALL SHINE BRIGHTER TOGETHER

"Big shout out to the teachers – doing a great job."

"Resources have been really helpful and provided challenge."

"You do an amazing job with our children."

"Thank you from myself and my boys – we just wanted to show our appreciation."

"Had a lovely morning visiting the school. It's always a pleasure to meet with teachers who value the importance of the Arts in education."

"It looks like the children are really enjoying themselves."

"Very enthusiastic pupils with lots of energy and impeccable behaviour."

"Fantastic school, students were brilliant. Thanks for having us."

"Thank you to all teachers. Good teaching changes lives."

"My son is sad to be leaving Appleton. He has loved his time at the school."

"Thank you for your support at this time – it has really meant a lot."

"Thank you for your efforts, it makes a huge difference to the kids!"

"Thanks as always for putting the school work onto the website for my children."

"Thank you to everyone involved in producing that work as it is a perfect indicator of what levels and subjects to go with."

"The children were an absolute delight, full of smiles and energy. Thank you for a lovely afternoon."