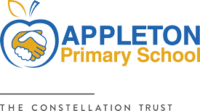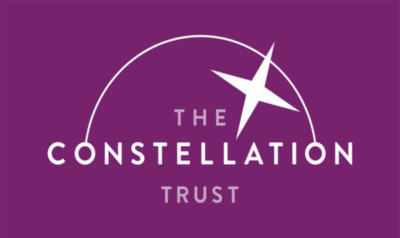 Curriculum Statement
Appleton Primary School strives to drive the curriculum through a thirst for and a love of reading.  We are creating opportunities for our children to become aspirational in all areas of their lives through a structured build-up of knowledge and skills.
We are committed to meeting the needs of all of the children in our school. We offer a curriculum which aims to remove barriers to learning by being broad and balanced and building on the knowledge, understanding and skills of the children, whatever their starting points, as they progress through our Foundation Unit and each Key Stage. Our aim is for children to be successful, resilient, independent and motivated learners in readiness for their next stage of education and beyond.
Our curriculum is planned to be not only educational, but also enjoyable and engaging for children, staff and parents.  We will ensure our pupils have a wide range of cultural experiences and develop an understanding of opportunities available to them so they leave us with high aspirations for their future. We therefore strive to introduce our whole community to the rich and diverse world in which we live in.
To achieve this we promote tolerance and respect towards others in our both community and society as a whole using our PSHE programme , which runs throughout the school. Successes are celebrated and children are taught respect, empathy and fundamental British values and how they can contribute to the world in which we live.
The more you read, the more things you will know.  The more  you learn, the more places you will go.
Implementation
Using the children's interests through talking to pupils , their families and the local community we ensure we capture the enthusiasm of the children to take their development forward.  We have a two year programme of 6 themes across the year groups which captures the children's imagination and interests and ensures that there is a progressive sequence of skills and knowledge based on the National Curriculum.  Each theme is supported by an appropriate text to nurture the children's love of reading and quest for knowledge.
Our teaching sequences ensure that we  teach skills and knowledge and  provide sufficient opportunities for pupils to apply these independently. Through the consistent  use of assessment we are able to identify and address misconceptions to ensure learning is securely embedded and children are able to remember what they have learned.
Developing children's independence, resilience, motivation and aspirations are at the heart of all our learning as we endeavour to enable our children to become anything they wish to be in the future.
SEND
At Appleton, we believe that all children are entitled to a broad, balanced and relevant curriculum through which we support children with additional needs. All children are encouraged to achieve their full potential and to be included in the social and academic life of the school. We aim to provide educational experiences that take into account the individual needs of children, appropriate to their level of ability. For some pupils with additional needs, there are times when the curriculum will need to be adapted to best meet their needs.

"Big shout out to the teachers – doing a great job."

"Resources have been really helpful and provided challenge."

"You do an amazing job with our children."

"Thank you from myself and my boys – we just wanted to show our appreciation."

"Had a lovely morning visiting the school. It's always a pleasure to meet with teachers who value the importance of the Arts in education."

"It looks like the children are really enjoying themselves."

"Very enthusiastic pupils with lots of energy and impeccable behaviour."

"Fantastic school, students were brilliant. Thanks for having us."

"Thank you to all teachers. Good teaching changes lives."

"My son is sad to be leaving Appleton. He has loved his time at the school."

"Thank you for your support at this time – it has really meant a lot."

"Thank you for your efforts, it makes a huge difference to the kids!"

"Thanks as always for putting the school work onto the website for my children."

"Thank you to everyone involved in producing that work as it is a perfect indicator of what levels and subjects to go with."

"The children were an absolute delight, full of smiles and energy. Thank you for a lovely afternoon."