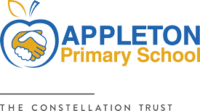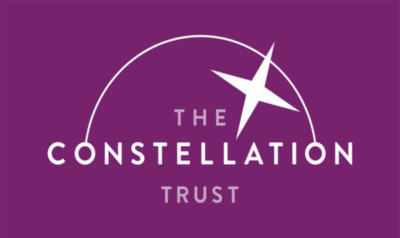 Appleton School Action Plan 2019/20
– Summary of Priorities
Key Priorities
To improve writing throughout the school.

To continue to improve attainment of more able children across the school, with greater emphasis on Maths.

To ensure a high standard of behaviour at all times of the school day to enable children to fulfil their potential.

To ensure all pupils can become confident and resilient learners through support of a pastoral team and an effective PSHE curriculum.

To ensure the school's attendance figures continue to be close to or above NA.

To ensure all pupils receive a rich and vibrant curriculum which is engaging and investigative, resulting in high quality outcomes for all.

To continue to strengthen the quality of teaching, leadership and outcomes throughout the school.

Ensure we provide an appropriate CPD programme bespoke to needs of the school and the staff.

To close the achievement gap between groups of children.

To ensure continuous provision is of a high standard to encourage and inspire high quality learning.

To continue to work with parents, PVIs and outside agencies to ensure a joint approach and understanding of the early years.
Secondary Priorities
To continue to raise attainment and progress throughout the school.

To increase percentage of good lessons to outstanding.

To continue to improve outcomes and the quality of teaching of Science across the school.

To consider the changing needs of our parents and the part they play in supporting the education of their children.

To continue to develop the involvement and opportunities for parents, families and wider community in school life.

"Big shout out to the teachers – doing a great job."

"Resources have been really helpful and provided challenge."

"You do an amazing job with our children."

"Thank you from myself and my boys – we just wanted to show our appreciation."

"Had a lovely morning visiting the school. It's always a pleasure to meet with teachers who value the importance of the Arts in education."

"It looks like the children are really enjoying themselves."

"Very enthusiastic pupils with lots of energy and impeccable behaviour."

"Fantastic school, students were brilliant. Thanks for having us."

"Thank you to all teachers. Good teaching changes lives."

"My son is sad to be leaving Appleton. He has loved his time at the school."

"Thank you for your support at this time – it has really meant a lot."

"Thank you for your efforts, it makes a huge difference to the kids!"

"Thanks as always for putting the school work onto the website for my children."

"Thank you to everyone involved in producing that work as it is a perfect indicator of what levels and subjects to go with."

"The children were an absolute delight, full of smiles and energy. Thank you for a lovely afternoon."